Adding value and improving your home can be achieved by increasing its worth by thousands. Will a conservatory be beneficial? We evaluate the cost of home improvements and what kind of value they offer. Additionally, we also look into how to fund these projects.
Constructing an Extension
Extending a property may require adding an extension, transforming a garage or building a loft conversion, or expanding an existing living space. Depending on the alteration, you may or may not need planning permission. As more people work from home, an extension could help create a home office.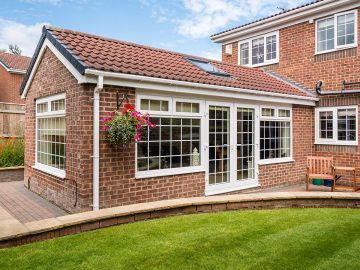 Will an Extension Increase the Value of a Home?
A house extension can raise a home's worth over time, making it desirable. Additionally, the new room can be designed to suit you perfectly. Modern extensions are created using a combination of brickwork, timber frames and double or triple glazing. This setup can provide improved insulation and energy efficiency, as well as prevent the formation of draughts and damp spots.
The Benefits of a House Extension
A well-designed and built house extension can quickly raise the value of a home. It is possible to customise the design to suit any purpose. This allows for creating a lounge, kitchen-diner, home office or reading room. Furthermore, the build will be thermally efficient with advanced double glazing and durable materials. This will help reduce energy costs and ensure the extension lasts many years.
Select allows you to tailor a house extension to your needs, so you can create a room with a specific purpose! You won't have to settle for an extension that doesn't fit your needs. Whether it be a new lounge, kitchen-diner, home office, or reading room, you can design the space to add value to your home.
How Much Value Does a House Extension Add?
When you invest in a house extension, you add value to your property. This value is beneficial for many years to come, even when you move into a new home. Property buyers often look for extensions to gain a better dwelling. Because of this, you could receive more frequent offers for your property if you decide to move. Your house extension could add up to 15% in value to your property. This means you could upgrade to an even better home if you relocate.
If you maintain your extension well, you could even benefit from a more excellent value. This is because buyers appreciate the care you have put into your property. Furthermore, buyers may be looking for unique features within your extension, so creating a tailored design is a great way to add value.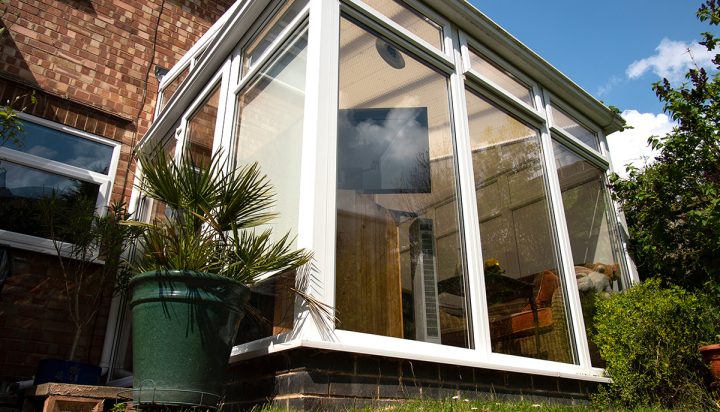 With Select, you can access various options and customise them to your liking. You can pick unique sliding doors, skylights, and exposed timber and brickwork and customise them with multiple colours and finishes. This way, you can get an extension that adds value to your home in many ways. Select is a reliable, local company in Yorkshire, so you can get lower prices and shorter wait times when you work with us.
Not only do we provide extensions, but we also install them. Our experienced installation team is fully qualified and highly skilled. They will work around your schedule, so you don't have to adjust your plans for them. This results in a stress-free installation that allows you to get the most out of your investment.
If you would like to invest in a house extension and add value to your home, Select is the way to go! Depending on the size and purpose of your extension, the cost can vary. According to MyBuilder.com, the basic price of a 20sqm extension (4m x 5m) ranges from £25,000 to £32,000 excl. VAT.
However, a large extension requiring complex structural engineering can cost up to £70,000 or more. Shopping around and getting at least three quotes from builders is essential as prices differ. If you are considering the DIY route, you must meet building regulations and have plumbing and electrics checked by a qualified professional. Additionally, always consider the cost of moving into a bigger home when deciding on an extension.
When planning an extension, it is essential to consider how it will add value to your home. Home improvements that add value include converting the loft or garage conversion. According to Zoopla, adding additional room in the attic increases the sale price of the typical home the most, followed by a garage conversion. When budgeting for an extension, always add around 25% extra to the cost and time to have a more accurate estimate. Considering renewable energy options such as solar power or ground source heat pumps is also beneficial. Consider taking out a loan to finance your extension.
Secured loans are offered against your home and allow you to borrow larger sums with repayment periods as long as 30 years. Unsecured loans are typically offered between £1,000 and £35,000 with repayment terms between one and five years. Research conducted by Nationwide found that an extension can add up to 23% to the value of your property.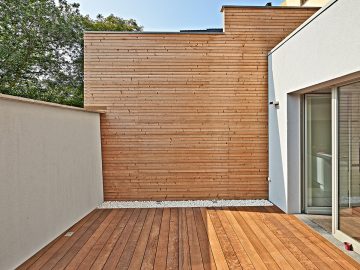 Single Storey Extension
How much is a single-storey extension likely to cost, and what kind of value could it add to my home? According to Checkatrade.com, an average-sized 20 m squared extension will cost around £42,750 and could potentially increase the value of your property by 10%-20%. It's best to check whether you need planning permission or not, as failure to do so could result in a fine or the extension having to be taken down.
How can I finance a single-storey extension? Taking out an additional mortgage or increasing your existing loan are viable options for covering such an investment. Alternatively, you may be able to use an unsecured personal loan. It's unlikely that a credit card would be able to provide the necessary funds.
Double Storey Extension
How much value could a double-storey extension bring to my home? A double-storey extension will provide a lot of extra living space and may even increase the value of your property by up to 20%. However, you will need planning permission and building approval. What is the approximate cost of a double-storey extension?
According to Householdquotes.co.uk, a 40 m squared two-storey extension could cost anywhere between £48,000 and £88,000 depending on the amount of work needed. How can I finance a double-storey extension? If the cost is too high to pay in one go, you could consider taking out a secure or unsecured loan. Secured loans are offered against your home and allow you to borrow considerable sums, such as £100,000 or more. Though, if you fail to keep up with repayments, your home may be at risk.
Garage Conversion
How much value will a garage conversion add to my house? That depends on whether you have off-road parking. If you still have somewhere to park your car, converting your garage into a habitable room could lead to a 10% increase in your home's value. Off-road parking is necessary for potential buyers to be deterred. How much will a garage conversion cost? Depending on how much work you want to be done, a garage conversion can cost anywhere between £7,000 and £25,000. If you're on a tight budget, the room may not be as warm or light as the rest of the house. How can I finance a garage conversion? A credit card may be a suitable option if the cost is lower than £10,000. An unsecured personal loan may be a more convenient option if the price is higher.
Loft Conversion
Many homes have unused attic space that can be converted into another room, providing extra living space. How much does a loft conversion cost? The cost of a loft conversion depends on several factors, such as the building's structural conditions, access to the attic, and the amount of work that needs to be done. A typical quote from a builder will usually be anywhere between £15,000-£50,000. Adding an extra window will also incur additional costs (up to £6000).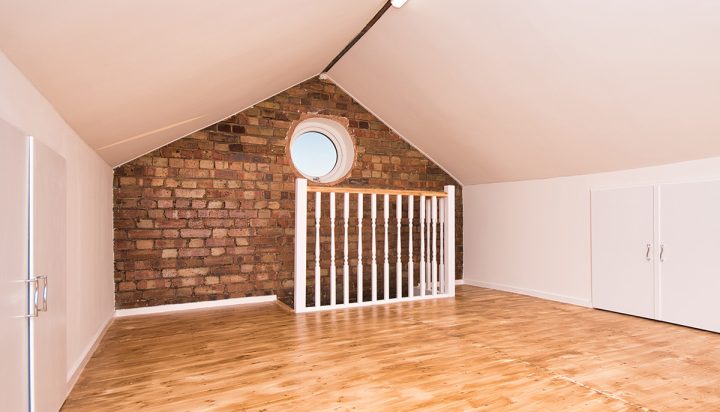 You may not need planning permission for a loft conversion, though you should seek independent advice from a surveyor. How can I finance a loft conversion? Consider using a secured or unsecured loan if you don't have the funds upfront. Credit cards, especially those with low APR or 0% purchase rates, are also suitable. However, ensure you can commit to the monthly repayments and that your credit limit is sufficient to cover the cost. Does a loft conversion add value? The value added to your home by a loft conversion depends on the location. In cities such as London, where space is at a premium, adding an extra room will likely add many thousands to the value of your home.
Conservatory
Building a conservatory efficiently adds extra space to your home with a bright sunny room. You often don't require planning permission, and the construction can be completed within a week or two. How much will a conservatory cost? Conservatories come in all shapes and sizes, and the cost varies according to what you want. An average conservatory price is just under £9,000, but more intricate designs can cost up to £100,000. How can I finance a conservatory? A credit card may be suitable if the cost is lower, as long as you can pay off your balance in one go. Otherwise, a personal loan may be more appropriate.
Does a conservatory add value?
Conservatories tend to add less value to a home than an extension. Researching local prices per square metre can give you a rough idea of the potential value, but it may only be considered a portion of the room for valuation. It's also essential that the conservatory is in keeping with the rest of the house.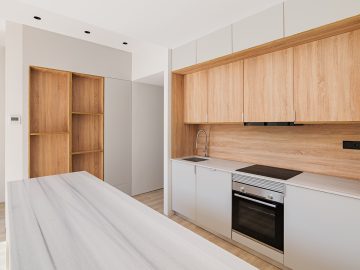 Kitchen Refurbishment
Refurbishing the kitchen, one of the essential areas of the house, may give your place an advantage when it comes to selling. Regarding the cost, it depends if you can do the job yourself and save money – on the other hand, any gas pipework must be done by a certified gas fitter. New units may be anywhere between £600 and £5,000, while flooring may range from £10 to £100 per square meter. Ovens and hobs prices are between £3,000 and £300. A full-range oven could be from £1,500 to £20,000. When considering paying for the refit, a credit card could be an option if the cost is lower than an extension. However, if it's more than £3,000, a loan is usually a better choice in the long run. The value a modern kitchen may add to the house is hard to define, but it may give a 'wow factor', helping it to stand out and making it easier to sell at the asking price.
Contact Holmwood Constructions Hertfordshire's Number 1 Extention Builders
If you would like advice on the best options to extend your home and add a new bright living space that will add the most value, please contact Holmwood Construction for free, no-obligation advice.